ILMAC Messe 2019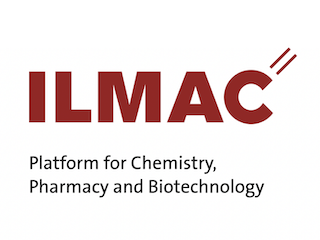 Since 1959, ILMAC has been the sole Swiss industry fair for chemicals and life sciences that depicts all the industrial applications in process and laboratory technology. As a user-oriented trade fair, ILMAC is geared to experts in pharmaceuticals, chemicals, biotechnology, food, drinks, cosmetics and others. Despite this wide range of sectors, ILMAC is still of particularly manageable proportions (it can be visited in a single day), is close to hand (staged in the midst of the pharmaceutical and chemical industries) and depicts the Swiss market in its entirety.
SCS, as the initial founder of the fair, is a partnering with Messe Schweiz and coordinates the collaboration with society partners and the Universities of Applies Sciences. It is also the official organizer of the ILMAC Forum activities.
ILMAC 2019, Tuesday, 24th to Friday, 27th September 2019 at Messe Basel.
Opening hours
| | |
| --- | --- |
| Tue, 24.09.2019: | 9.00–17.00 h |
| Wed, 25.09.2019: | 9.00–18.30 h |
| Thu, 26.09.2019: | 9.00–17.00 h |
| Fri, 27.09.2019: | 9.00–16.00 h |
The ILMAC Networking Event will take place on Wednesday, 25th of September 2019 between 5 and 6:30 pm within the official opening hours.
All visitors and exhibitors are invited to the ensuing ILMAC Drug Party.
Further Information